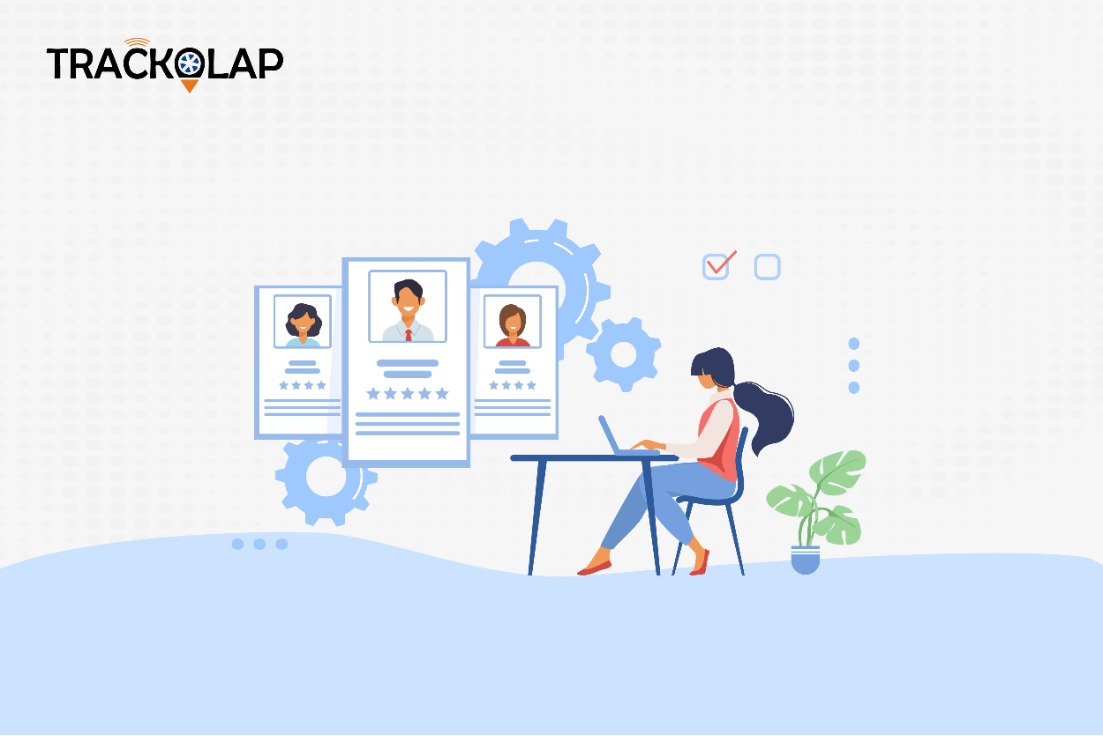 12 Must've HR Policies in Your Workplace in 2022
---
Creating HR policies for a workplace is a boring and time-consuming task. Therefore, startups and small businesses often put off the task of drafting HR policies for employees unless it's mandatory.
That's where they make a big mistake. No matter how small an organization you have or how cordial your relationship with your employees, Human Resource management Software policies are essential for all workplaces today.
Specially for Indian businesses, it is vital to have a proper HR policy to secure their employee's rights, build a transparent work environment and keep the whole team on the same page.
Plus, when you have a simple HR policy portal like TrackOlap with you, creating and distributing different HR policies will hardly take a few minutes.
So, let's dig out why HR policies are important for your business and which policies are important to have in 2022.
Why Do You Need to Create HR Policies in Your Workplace?
Human Resource policies are basic frameworks for organizations to make business decisions and establish an equal environment in the workplace. These policies are required to practice diversity, equality, and ethics in the organization.
Policies help you streamline your team and ensure that every team member is familiar with organizational goals. Having workplace policies can help remote and hybrid businesses improve communication and efficiency. Besides this, HR policies for booming Indian businesses are necessary to:
● Establish a clear line of communication between senior and junior-level staff members.
● Forming a basis to treat all employees fairly and equally in the organization.
● Providing a clear expectation roadmap to employees.
● Setting guidelines for performance measurement and supervision.
● Sharing standard rules and regulations to behave in the organization.
● Creating a basis for regularly reviewing possible changes that affect employees.
● Providing details on how to deal with a specific situation and under what capacities for individual employees.
● Setting the foundation for work delegation, accountability, and communication.
● Creating contextual plans for onboarding, training, reward, punishment, and other employment-related activities.
● Make sure that all business policies are aligned to legal frameworks set by the Indian government.
● Establishing a healthy and harmonious work environment.
● Align all sales and marketing operations to meet end company goals.
● Paint a clear picture of the organization's standard workflow, employee's role, and operational area for every team member.
12 Must've HR Policies in Your Workplace in 2022
Whether you are a startup or a well-established corporate firm in India, having proper Human Resource policies can help you grow better in the post-pandemic times. Your HR policies can build a progressive ecosystem in the organization to meet all upcoming business challenges.
HR policies in India are mainly divided into two groups:
● General policies that organizations require to run their day-to-day operations. Some general policies are even mandatory under the Company Act for registered companies.
● Special policies are the policies that every company creates based on internal requirements. For example, companies with remote staff need to draft a remote work culture policy for a smooth workflow.
Usually, there is no limit on how many workplace policies one can create. You can create several HR policies based on your company structure, requirements, and goals. However, an organization must deploy these policies in the workplace in 2022:
1. At-Will Employment Policy
This is one of the main HR policies that every organization must've today. At-will employment policy states that employees and employers are free to terminate employment agreements at any time.
It is important to define terms and conditions for employment termination to secure both employees' and employers' rights. Make sure that at-will employment policy is drafted after consulting executive and lower-level staff members. For this, you can use TrackOlap policymaker to get feedback in real-time from different team members.
2. Recruitment Policy
Recruitment policy is yet another important workplace policy for businesses. This policy deals with different aspects of recruiting a new employee in the organization. Thus, it is vital for businesses to cover all recruitment operations through this policy, such as:
● Onboarding process
● Training period
● Performance evaluation
● Sabbatical period
● Employee referral programs
● Buddy program guidelines, etc.
A recruitment policy should be created thoroughly to help new employees understand their roles in the organization. The better you draft recruitment documents, the higher performance you can drive from your new recruits.
3. Code of Conduct Policy
This HR policy sets the boundaries for employees to behave in the organization. The code of conduct policy will define employees what is permissible and what is not in the workplace. Having this policy will help to build a safe and comfortable environment for everyone working in the organization.
Under this policy, HR managers should cover the following heads:
● Dress codes
● Use of alcohol and other drugs
● Use of phone and social media
● Punctuality
● Behavior towards other employees, etc.
4. Employee Wage Policy
Payroll management is one of the most important parts of running a business. Having a clear set employee policy will help payroll managers calculate accurate salaries for each employee.
Additionally, in India, several laws related to employee wage and remuneration are enforced by state and center. Thus, businesses are legally mandated to provide accurate wages to their workers based on industry-specific rules.
Besides this, today, businesses deploy different types of employees in organizations like field workers, remote employees, freelancers, etc. Since payroll calculation rules are different for each employment type; thus, setting a proper employee wage policy will help payroll managers to calculate accurate wages.
5. Anti-Harassment and Non-Discrimination Policy
These policies prohibit any type of harassment and discrimination in your workplace. Government and independent legal bodies constantly monitor harassment and discrimination signs in companies. It is a punishable act to support or suppress any sort of bullying or discrimination act at the workplace.
Thus, you should make this clear to your employees that you will not tolerate bullying behavior. And a person found guilty in charge of discrimination will have to face severe consequences.
6. Leave and Time-Off Benefits Policy
Every company must have a clear leave policy so that individual employees can get a clear idea about how many paid leaves they are allowed and what other time-off benefits they have.
Make sure to write a proper leave policy with the bifurcation of the leaves into paid leaves, sick leaves, or casual leaves. You should also define holidays in the leave policy like religious festivals, a voting day off, and others. Also, if you have remote employees working around the globe, also define regional holidays in the policy.
Time off benefits is important nowadays to retain your employees. You should create a separate time-off benefits document to impress your employees. Usually, companies offer paternity, maternity, and extended sick leave to their employees.
7. Meal and Break Periods Policy
A clear meal and break policy will inform how long and frequent breaks they can take throughout the day. It will set the foundation to establish rules and regulations in your workplace. It is important to create a meal and break policy for remote employees to keep them productive.
However, you should keep regional time and culture in mind while specifying your employees' lactation breaks, rest periods, and meal periods.
8. Timekeeping Policy
If you are using time tracking software to record your individual team members' work efficiency, it is important to have a proper timekeeping policy in order. This will help you define your employees, how you will monitor their time working hours and why it is beneficial to track their time.
A transparent timekeeping policy will build up trust among your employees and resolve any hesitation regarding the Employee time tracking software in their minds. Therefore, you should create a proper timekeeping policy, including all the important bifurcation to provide clarity to your team.
9. Safety and Health Policy
You can create separate safety and health policies in your organization or can combine them together. But no matter what, you should definitely create this policy today. Especially after the pandemic, employees are more concerned about their health.
So, you should write down all the safety and health protocols that you are following to create a safe workplace, such as a sanitization schedule, vaccination records, etc.
If you deal with any kind of hazardous substances on your worksite, it is your responsibility to define your employees on how to safely dispose of such materials and how to stay safe while dealing with toxic substances.
10. Remote Workers Policy
Remote work policy is one of the newest and much-needed HR policies today. Since employees are not familiar with the remote work environment much; thus, it is essential to define all the remote work norms to your staff.
While creating policy for remote workers, you should consider the following points:
● How will you monitor remote workers' performance?
● What are your expectations from remote employees?
● Are there any limitations on remote work?
While creating remote work policies, make sure to consider regional factors in your mind, such as time zone differences, holidays, and other cultural factors.
11. Bring Your Own Device (BYOD) Policy
Lately, IT organizations are deploying bring your own device policy to reduce their expenditure and improve cyber security. Under this policy, employees will use their own devices to perform office work such as laptops, cellphones, etc.
In BYOD policy, you should describe device maintenance, usage, and programs that they can install on their computer system. BYOD work policy has become more common after the remote work environment, so you should get this in order.
12. Social Media Policy
Are you worried about your employees wasting their work time on social media? Then, it is important for you to have a social media policy. This policy will make sure that you don't tolerate employees wasting time on meaningless social media scrolling.
However, if it is part of your employee's job to promote your business on social media, you have to draft a policy in a way that won't affect their work in any way. For this purpose, we suggest you use application usage tracking software that can provide you with real-time data on applications used by your employees.
Let's Draft HR Policies Today!
HR policies are the foundation for business managers and executives to run organizations to achieve preset goals. The absence of HR policies can derail the efficiency of employees and put your organization behind. Therefore, no matter how small or big an organization you have, draft your HR policies today.
To make an HR policy-making process proficient and faster, you can use our HRM policy dashboard. Using our software, you can easily draft different policies and procedures after consulting every member of your team. Additionally, you can quickly make changes in your policy document and get approval from your team.
You can book a demo session with our team today and start making efficient HR policies with a click.