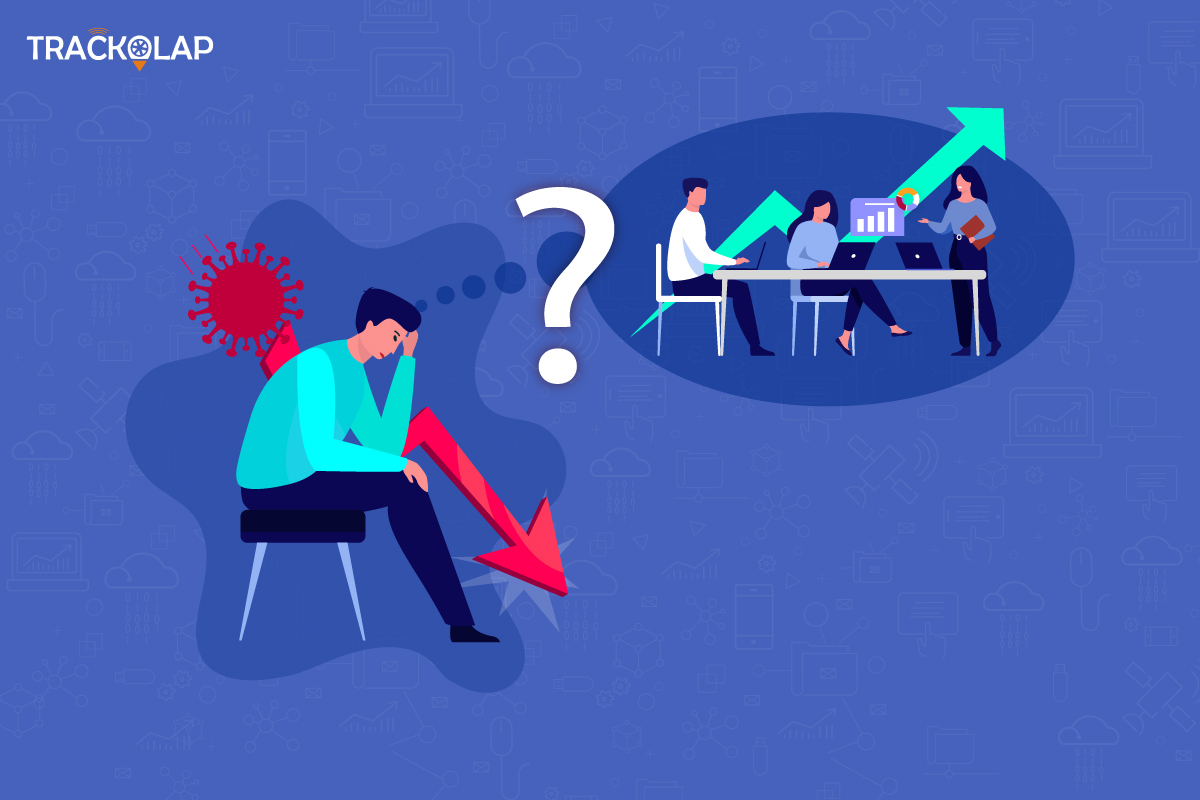 How to Help your Employees Grow & Stay Safe During the Second Wave of COVID-19?
---
In this situation, how can your employees stay productive and creative? Not possible, but being a team leader, you have to find a way to help your employees grow while keeping them safe. Especially if you don't want to wipe out all progress that you have made in the last six months.

We know that the team leader is also a human, so you are also scared and worried right now. Therefore, we have consulted our department heads and composed a list of solutions that they are following to beat the second wave of COVID-19.

Ways To Help Your Employees During the Second Wave of COVID-19

According to IEEE Spectrum, over 70% of employees are afraid to go to the office. And, more than 45% are already blaming coronavirus for their low productivity. Currently, when even medical professionals are helpless to save people, fear severity among workers has dramatically increased.

Today, if your staff is also working under fear and it's already reflecting in their performance, you can help your employees in the following ways:

Remote/COVID Work Policy

Within a year, we have witnessed numerous lockdowns, social distancing restrictions, and work from home troubles. After so many efforts and restrictions, COVID-19 is nowhere near gone. Therefore, to put your workers and business associates out of the dilemma, create a COVID work policy.

In the new work policy, cover all the safety and productivity factors so that your team won't feel confused. A new office policy should cover:

Basic behavior that employees in the office should conduct like wearing masks, maintaining social distancing, etc.
Meeting protocols should be redefined, such as when sales reps need to conduct physical meetings and when virtual meetings.
No handshake or gatherings in the office premises.
Work flexibility so that employees can work from home as well as office based on the situation and their convenience.

According to your organizational needs, you can customize your office COVID-19 policy. With the well-structured policy, you can lead your team through second-wave or any other upcoming waves.

Set Work Schedule

According to the Harvard Business article, knowledgeable employees have seen a 50% improvement in their productivity during the lockdown. The employees who know how to manage work and home life balance have actually achieved more while working from home.

That is why you should set a remote work schedule for your employees so they can become more productive during this hard time. Considering this fact, we have retouched our remote tracking software to meet COVID-19 requirements. Through our dashboard, you can track attendance, working hours, and break time of your remotely working employees.

If you find your employees struggling to set their work-from-home schedule, you can use the tool to set it up for them. There are plenty of different methods that you can use to set remote work schedules, but Pomodoro Technique is the most effective.

It is a technique developed by Francesco Cirillo in the late 1980s. According to this method, at least a 3-minute break after every 25 minutes, followed by a 15-minute break; after every four 25-minute intervals, should be given to employees. Using our time tracking dashboard, you can practice this one or any other scheduling techniques to boost team productivity.

Clear Communication

In almost every blog, we have talked about the importance of clear communication in remote work environments. We might sound like a broken record to you, but good communication is the basic foundation of managing your remote employees. So, we will repeat again to establish a clear communication channel between you and your remote teams.

Since we are dealing with the harsh second-wave crisis, we would like to add that try to simplify the communication process for your team as much as possible. Instead of providing multiple communication channels to your employees, offer them a centralized solution from where they can communicate with everyone.

By adding centralized communication panels into our tracking system, we have taken a small step to simplify the remote communication structure. Now, smooth two-way communication is possible with groups and individuals from the same portal.

Define Realistic Goals

While defining productivity growth factors for your Employee Time Tracking Software, remember that we are in the middle of a pandemic, so your regular productivity measurement factors won't work now. You have to consider the mental and physical state of your employees before setting monthly goals for them.

Imagine one of your employees is recovering from COVID-19; you can't compare his or her productivity with other healthy employees. It would be both ethically and morally wrong.

Therefore, you need to set different performance measurement metrics based on the prevailing situations. Keeping this problem in mind, we have introduced a custom reporting option in the remote tracking software so you can adjust KPIs anytime.
Custom Workflow

Currently, many companies are struggling to manage their workflow. Many companies have to shut down their operations due to infection breakdown, and some companies are in chaos because their CEOs are in the hospitals. In this panicky situation, backlogging and latency are increasing.

Thus, to address this problem, you should allow employees to customize their workflow. Simply share priorities with your team members along with deadlines to complete them. And, let your team share workload between themselves based on mutual understanding and health issues.

For example, if your accountant is infected with the virus and couldn't prepare monthly payroll on time, you should request other employees to share his or her workload.

Using the remote tracking software, you can check the availability of all your employees and allot extra work to a worker who has free time. This way, you can reduce latency in operations and somehow keep on running your business despite all odds.

Connect with your Team

Being a team leader, your responsibility won't end with improving the productivity of your team. No, your responsibility area is broader than that. It is your responsibility to ensure that your employees are safe, mentally stable, and confident in the hard times.

Today, you need to connect with your employees and try to reduce their mental stress as much as possible. You can help your employees during the second wave of COVID-19 as follows:

Transparency: Today, you need to come up front and discuss reality with your employees. Mostly, employees are worried about losing their jobs in this worst economic crisis. The job uncertainty is drastically impacting the mental health of employees nowadays. Therefore, you should stay transparent about the business's health with your employees so they won't feel under pressure.

Work Flexibility: We have discussed in the beginning that you should fix work from the home schedule for your employees; it is a great option in regular courses. But, when your employees are busy taking care of their COVID-19 infected family members, offer them work flexibility. Let them fix their own working hours and workload for the time being.

Happy Hours: Remember Zoom Happy Hours that companies used to do last year. You need to also plan some virtual relaxation time for your employees where they can freely talk and de-stress themselves.

Support a Cause: Apart from your regular work, you and your team should support a cause today. By doing something good, your employees will feel satisfied and mentally healed. For example, you can launch a crowdfunding campaign supporting different causes like feeding street animals, financially helping people who lost jobs during the pandemic, etc.

Be There for your Team

Today, your employees need you the most — physically, financially, and emotionally. In these hard times, you have to step up with your people and assure them that you and your company are with them, no matter what. Your presence and acknowledgment can help your employees to thrive right now.

Meanwhile, keep on building a strong work from home infrastructure so that your team can achieve their goals without any hassle. For custom Remote Team tracking software , you can contact the TrackOlap team anytime. We also respond to COVID-19 emergencies, so call or email us today!